---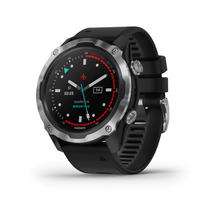 First Impressions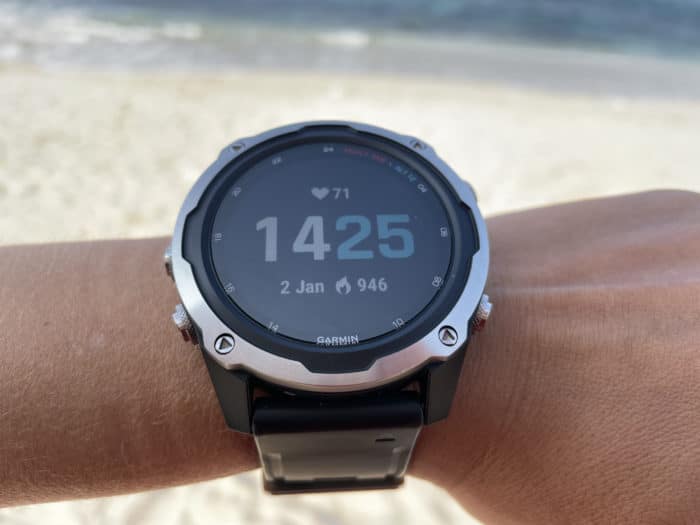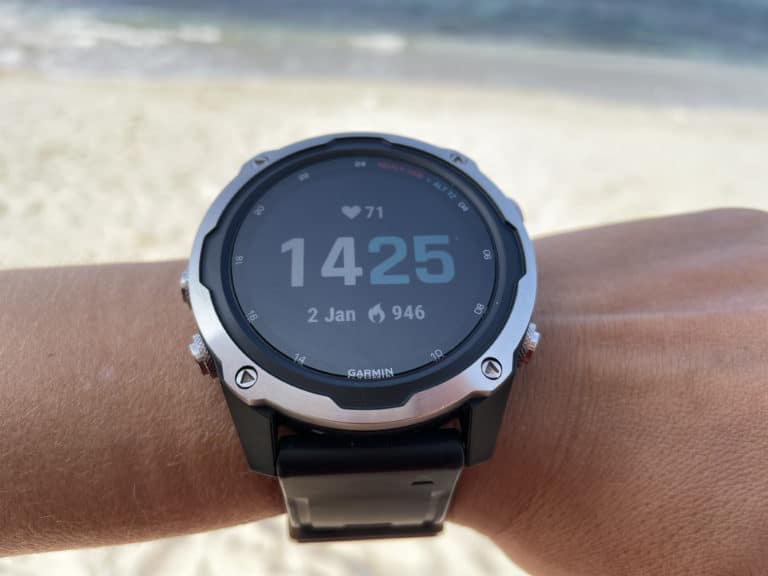 This is one seriously good-looking watch.
The details are incredible: the stainless steel bezel, the easily accessible buttons with a solid feel to them, and a high-resolution screen with vivid colors that is visible even in direct sunlight. The build is chunky but thanks to it being made from titanium it feels lightweight for its size.
It has a silicone band which ensures a perfect fit for your wrist. The watch faces can be customized so you have plenty of information on display like calories burned or date; while other features include a heart rate monitor and time zone conversion capabilities!
You can even change the background color, accent color, and have the option of downloading more watch faces from the ConnectIQ™ Store. The Mk2 also has QuickFit™ watch band compatibility to easily change watch bands with no tools required.
Wrist-Worn Heaven
This is a Trimix capable, CCR capable wrist-mounted watch style dive computer that does a thousand things that dive computer shouldn't do – like fitness tracking, color maps for over 42,000 golf courses worldwide, NFC pay system (Garmin Pay), a pulse oximeter to measure blood oxygen levels and telephone notifications (call, text, and calendar) make this a truly exciting cross-over.
It's hard to get your head around everything that it does – every time I used it I found yet another thing this piece of kit does.  It's probably the most future-proofed computer a diver can buy these days.
Just like its predecessor, this computer is rated to 100m and is wholly sealed in a watertight casing, hence the risk of flooding is reduced to the minimum.
Now while it looks amazing and the interface is absolutely vibrant, the menu can be a bit overwhelming at first and takes a while to get used to. The buttons have placements that do not feel natural to being with, but over time become second nature.
Size could be an issue for some divers – we've already mentioned it feels like a very solid computer on your wrist which is fine on my non-dainty wrists, but even for our Freediving Staff Writer Kristina with smaller wrists found it easy to wear daily, even on non-diving days.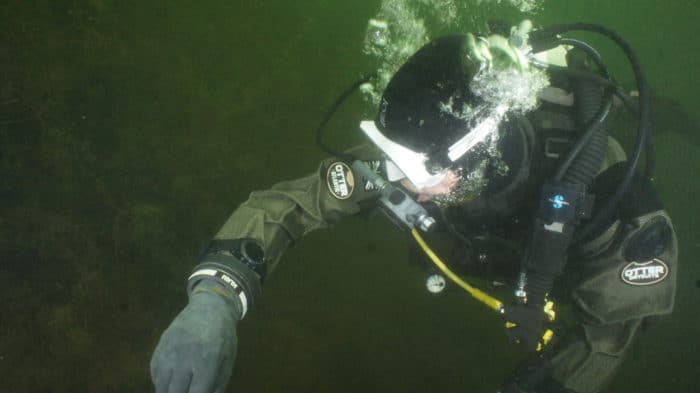 GPS and Compass
A stand-out feature for us was the GPS and Compass functionality.
Searching for and saving specific diving spots on the Garmin Descent Mk2 is especially easy. Connecting to GPS is almost instantaneous, and saving a new location requires a couple of presses of a button and almost no effort. The screen for locating a particular point on the map is very detailed and clear, and spots can be renamed directly on the device and marked with separate icons to differentiate dive sites.
I was very happy to find out that if I have the coordinates of a dive site, I can input them into the Mk2 and it will navigate me to the destination. I cannot save the location directly to my dive computer without being physically present at the dive site, but at least I can locate a site and save it afterward. One thing I would love to see from an update is the ability to share saved dive locations directly with another Garmin user, which Garmin is working on. These are definitely not drawbacks, just minor additions that would certainly be welcome.
I also would not mind a different interface for locating dive sites as the GPS arrow is quite big and can sometimes be difficult to determine exactly which direction to go towards, especially as you get closer to the dive site and are not able to zoom into the map. I was informed that Garmin is also working on an improved navigation experience purpose-built for divers in the water and on location sharing experience, so I look forward to these future updates!
Notifications, Alerts, and Logs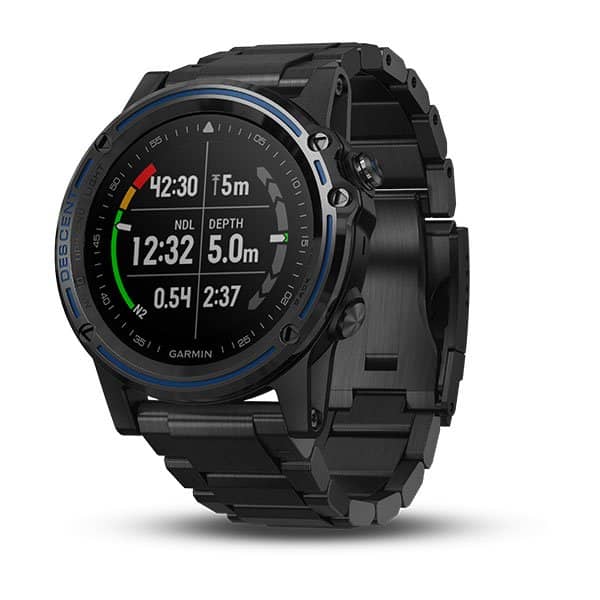 The Descent Mk2 has an excellent data screen that has all of the relevant information you need to understand your dive. The main screen in dive mode has details of mode (Air/Nitrox/Trimix/etc..), current dive time, current depth, no dive limit and if you have air integration with the T1 (more on that later) you can see how much air is left in your tank. Simple, easy to navigate, and a pleasure to read with the large font and simple layout.
One of my favorite features is the choice between depth notifications that are audible, haptic, or both. I can hear the audible depth notification clearly when I dive and feel it vibrate on my wrist at the same time, which means I never miss a depth notification, of which you can set multiple.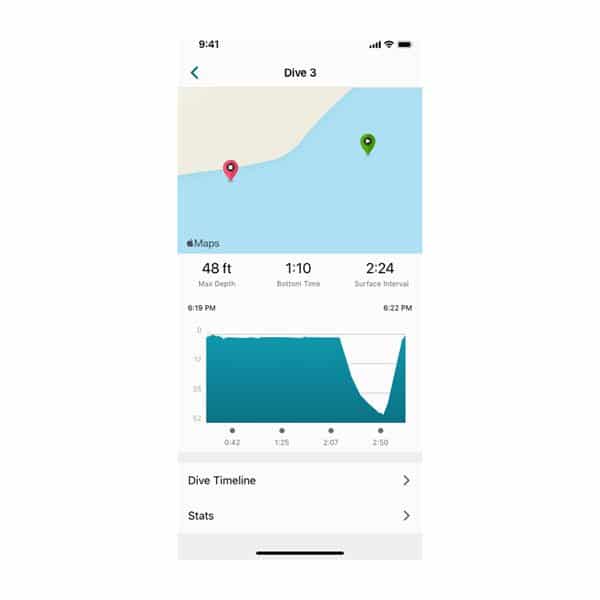 The dive log is available to look at on the watch, but I prefer to look at it on the Garmin Dive™ application. It is thoroughly detailed, has timelines of depth, heart rate, and water temperature that you can overlay to see all of the different parts of the dive at once, and is all organized in a clear manner. I can even see the calories I burned during a dive!